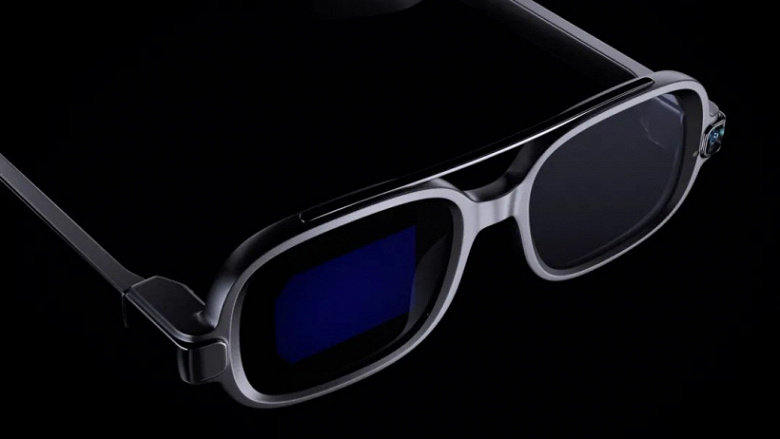 Xiaomi last week officially unveiled its first smart glasses. Interestingly, this happened just a couple of days after Facebook, in collaboration with Ray-Ban, introduced the Ray-Ban Stories smart glasses. True, if the Facebook device is a serial product, then Xiaomi smart glasses are still only a concept, but with a clear commercial perspective.
The novelty looks like ordinary glasses, and the weight is small - only 51 grams. The device has a place for a quad-core processor, battery, Wi-Fi and Bluetooth adapters, a pair of cameras, as well as 497 different sensors and various modules. At the heart of the screen is a miniature MicroLED panel with a diagonal of only 0.13 inches. Xiaomi believes that such a device could eventually replace a smartphone.
The company has tried to make smart glasses a little more intelligent than modern devices. So, being paired with a smartphone, they will not display all notifications received on the phone - only the most important ones. The information on the screen will be displayed automatically depending on the situation, but even here the priority is given only to the most necessary data at the moment. The glasses support navigation, they can make and receive calls themselves (there are built-in microphones and a loudspeaker), they have a memory for storing pictures from the built-in camera. One of the important features is real-time voice-activated translation.
The company does not say when a serial product will appear on the basis of this concept, but it is unlikely that it will have to wait long.