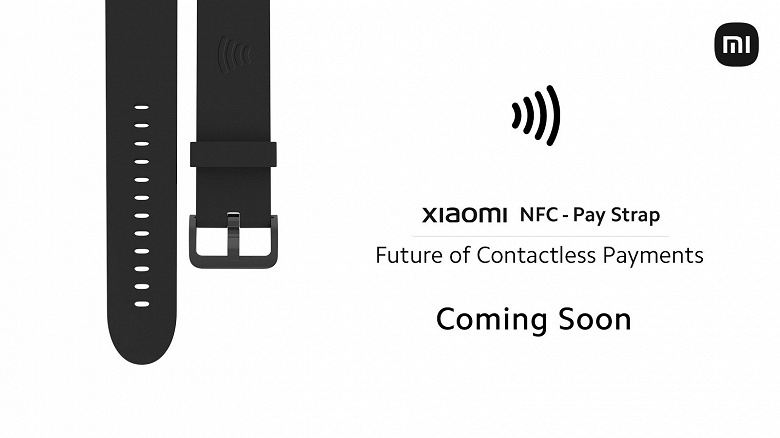 Xiaomi at the Future of Contactless Payments event at the Global Fintech Festival presented the simple Xiaomi NFC Mi Pay Strap, which is designed for contactless payments.
At the moment, more detailed information about this product is unknown. The device uses NFC technology, and the corresponding components are located in the straps themselves. Although the Chinese tech giant has yet to give a launch date for this product, it has announced that it is working in partnership with various financial companies in India, including RuPay, RBL and Zeta.
In other words, it is confirmed that NFC Mi Pay Straps will arrive in India and will likely be part of Xiaomi's Mi Credit or Mi Pay systems. The news was shared by the brand's Chief Commercial Officer, Raghu Reddy, on his Twitter page, where the only image of the Xiaomi NFC Mi Pay Strap was also posted.
Xiaomi NFC Mi Pay Straps will be released soon. Obviously, they will only cost a few dollars, given the lack of a screen and other electronic stuffing.