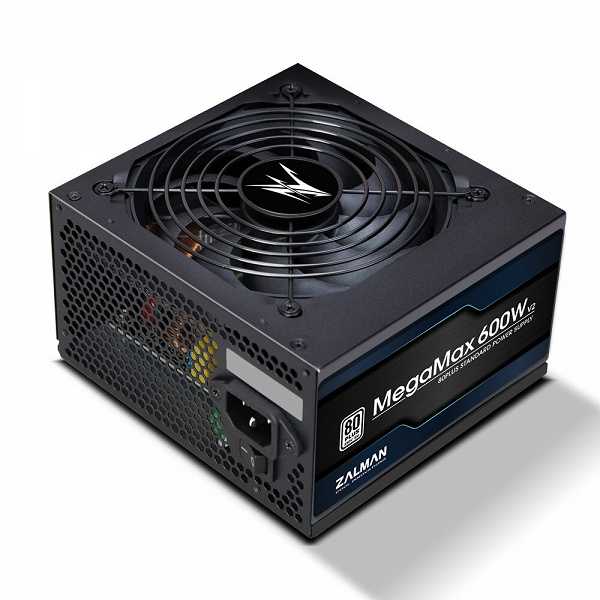 Zalman introduced the MegaMax V2 series of entry-level power supplies. The series includes 500, 600 and 700 W models. The black flat cables are rigidly fixed in the blocks. The units are 80 Plus certified.
For the Zalman MegaMax V2 power supply, a scheme with one + 12V bus, active power factor correction and DC conversion is selected. It includes overvoltage, undervoltage, overload, short circuit and overheating protection.
For cooling, 120mm FDB fans are used. The 500 W model has 8 and 4-pin EPS connectors, while the 600 and 700 W models have two 8-pin connectors. The 500W and 600W PSUs have two PCIe 6 + 2 pins, while the 700W model has four. The source does not provide prices.