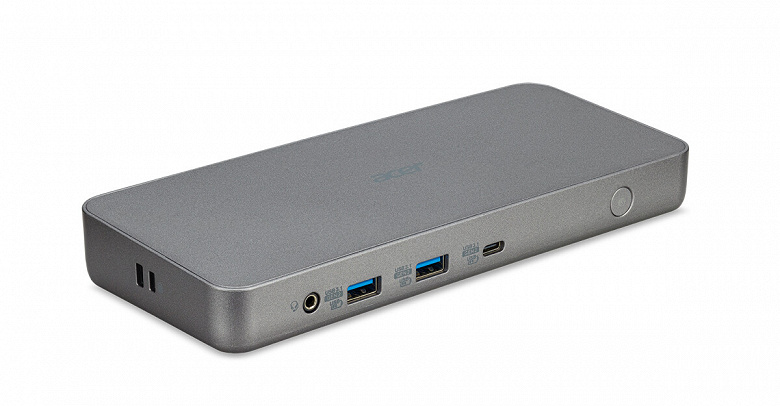 Acer has expanded its range of Chromebook-certified accessories with the addition of the Acer USB Type-C Dock D501 (ADK020). The station simplifies the process of connecting multiple displays or peripherals to a mobile computer running Chrome OS. The USB-C port supports Power Delivery, allowing you to charge your connected Chromebook.
The ADK020 allows you to connect up to three monitors, for which the DisplayPort and HDMI video outputs are intended. Peripheral connectivity is provided by four USB 3.1 Gen 1 Type-A ports and two USB 3.1 Gen 2 Type-A ports. In addition, there is a Gigabit Ethernet port. It should be noted that the dock's firmware can be updated when connected to a Chrome OS device for maximum compatibility with current and future peripherals.
The source does not give the price of the docking station.