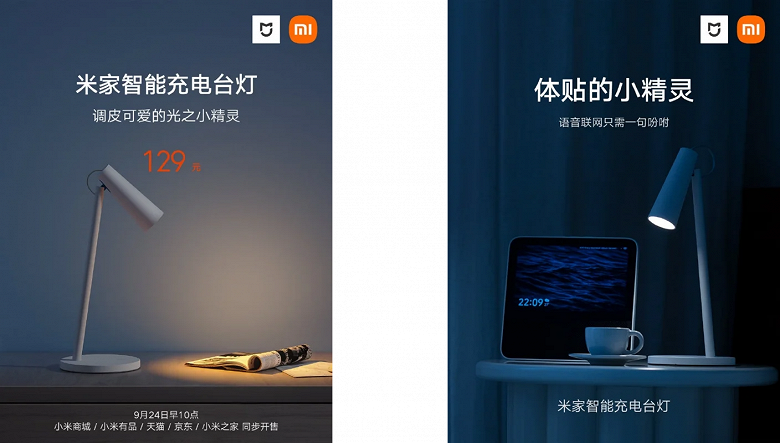 Xiaomi has released a new desk lamp called the Mijia Smart Rechargeable Desk Lamp, which is priced at just $ 20 in China. The lamp is equipped with a built-in rechargeable lithium battery with a capacity of 2000 mAh, which allows you to work for more than 4 hours at 100% brightness, more than 40 hours at 10% brightness, and 120 hours at 1% brightness (at night light mode).
On this model, you can adjust the color temperature and brightness through the Mijia app according to your personal preference. The device is equipped with 12 0.25W LED modules with a total rated power of only 5W. The color temperature can be adjusted from 2700K to 6000K.
The lamp can be programmed to work with other applications, for example, it can flash when the doorbell rings. It can automatically turn on and off on a schedule. It can also light up when a motion sensor is triggered.
Xiaomi also launched the Mijia 2 electric kettle for $ 15. Unlike the previous model, the capacity has been increased from 1.5 to 1.7 liters. The Mijia 2 electric kettle is equipped with an 1800 W heating element, which reduces the boiling time by 2 minutes compared to 1.5 kW kettles.
The kettle is available for $ 15.