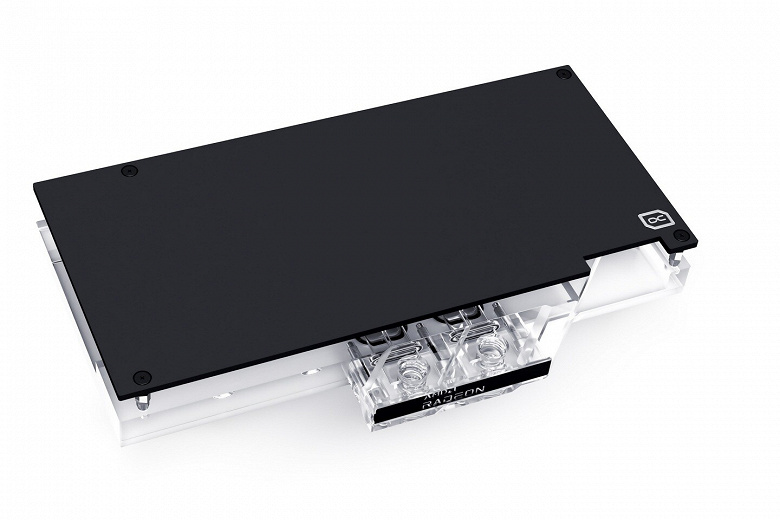 The Eisblock Aurora Acryl GPX-A RX 6700XT Gaming X water block, designed for use with MSI Radeon RX 6700 XT Gaming X graphics cards, has appeared in the Alphacool catalog marked "new".
This is a full-coverage water block. Like other models in the Eisblock Aurora Acryl GPX series, it consists of a nickel-plated copper base and a clear acrylic plastic cover. In the description of the water block, the manufacturer notes that the thickness of the base is reduced compared to the previous generation models from 7 to 5.5 mm, and the shape of the coolant channels is optimized for more efficient heat dissipation. The water block is adorned with addressable lighting. There are four G1 / 4 "ports for connection to other components of the LSS. The dimensions of the water block are 246.38 x 141.75 x 26.6 mm.
The kit includes a black aluminum plate with dimensions 246.38 x 117.25 x 6 mm, which is fixed on the back of the PCB and distributes thermal and mechanical loads.
The novelty costs 140 euros.