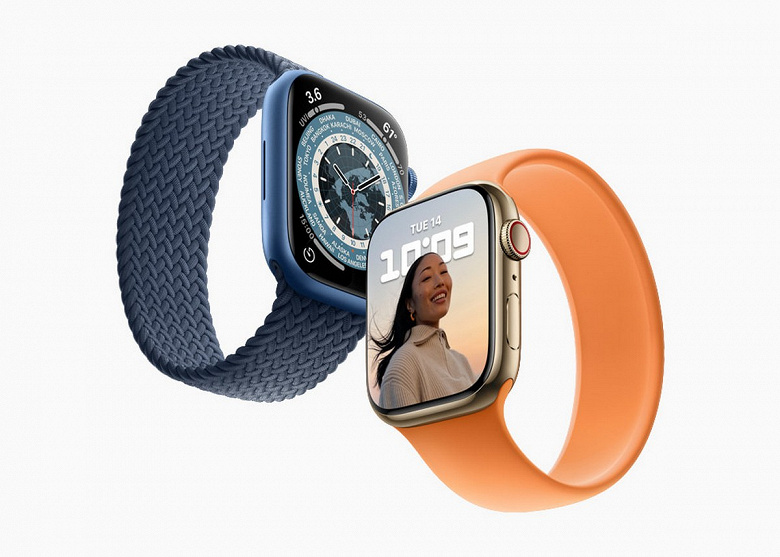 Apple today officially announced that the new Apple Watch Series 7 smartwatch will be available for pre-order this Friday, October 8, with sales starting October 15.
Buyers in Australia, Canada, China, France, Germany, India, Japan, Mexico, Russia, South Korea, UAE, UK, USA, and more than 50 other countries and regions of the world will be the first to order and buy watches. You can also exchange your old watch to get the price down (in the US it starts at $ 400), although, logically, only Apple watches are accepted.
It is also reported that the Solo Loop and Braided Solo Loop will only be available in Apple stores (online and offline). If you buy a cellular watch directly from Apple, you can get $ 100 back when activated on T-Mobile / Sprint or Verizon. In addition, Apple Watch SE and Apple Watch Series 3 remain on sale, which cost $ 280 and $ 200, respectively.
Apple Watch Series 7 has a number of improvements even over last year's Series 6. The bezels are narrower and the screen itself is 20% larger. In addition, the Always On Display is 70% brighter. The watch has become more durable thanks to the glass, which resists cracking better, and the dustproof case (IP6X). The battery life is the same 18 hours, but charging is 33% faster (from 0 to 80% in 45 minutes). The large display allowed Apple to redesign the user interface a bit, adding a Modular Duo watch face and even a QWERTY keyboard.