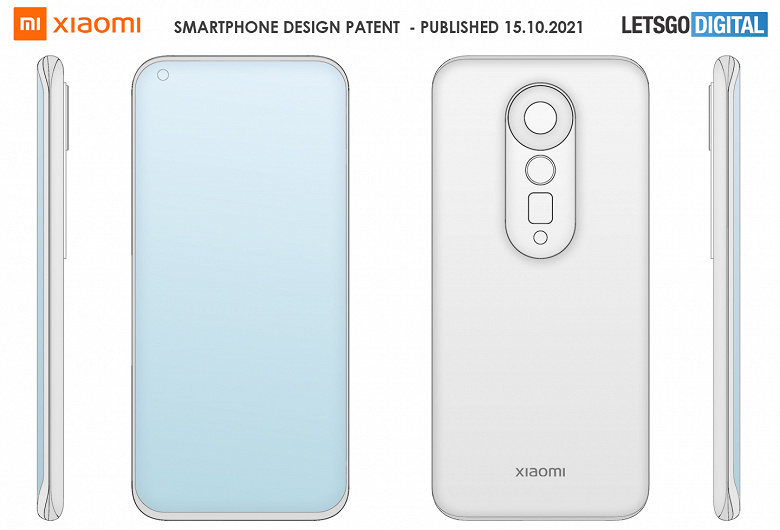 On September 25, 2020, Xiaomi Mobile filed a patent that describes a new smartphone with an unusual design. The information became available to the public on October 15, 2021.
This is a Xiaomi phone with a new design, rounded corners, and a curved display on the sides. The device has very narrow screen edges, only a small frame is visible at the top and bottom. There is a hole for a selfie camera in the upper left corner. The screen is also more curved than, for example, in the case of the Xiaomi Mi 11 series.
The curved screen and narrow bezels suggest this is a flagship. The assumption is confirmed if you look at the main camera. We see a huge module of unknown resolution, below is a smaller-diameter camera (presumably ultra-wide-angle). We also see a rectangular periscope camera module. At the bottom is the LED flash.
Chinese Xiaomi releases a large number of smartphone models every year. This year, the company has since abandoned the brand in Mi names for new smartphones. Thus, the successor to the top-end Xiaomi Mi 11 will be released under the name Xiaomi 12. It is possible that we see this particular smartphone in these renders.
Xiaomi 12 is expected to be presented in December this year.