According to the source, Xiaomi has released a new beta version of MIUI 12.5 firmware for Redmi K40 and Xiaomi 10S smartphones in China. Its peculiarity lies in the fact that the firmware is built not on Android 11, but on Android 12. In fact, these two models received Android 12 for the first time.
Due to the fact that the operating system is completely different, the size of the update in both cases is decent - 3.9 GB. Along with this update, smartphones received all the innovations characteristic of Android 12. However, this is an early beta version, and most likely it will not differ instability.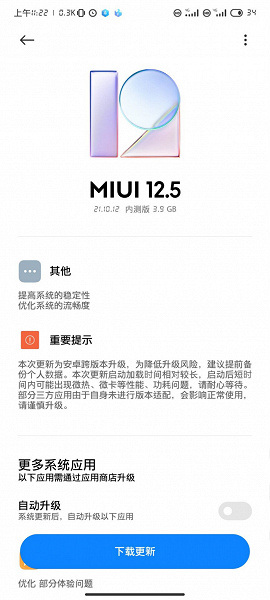 Due to unstable performance, Xiaomi has so far canceled the release of new beta versions on Android 12 for Mi 11 Lite and Mi 11.