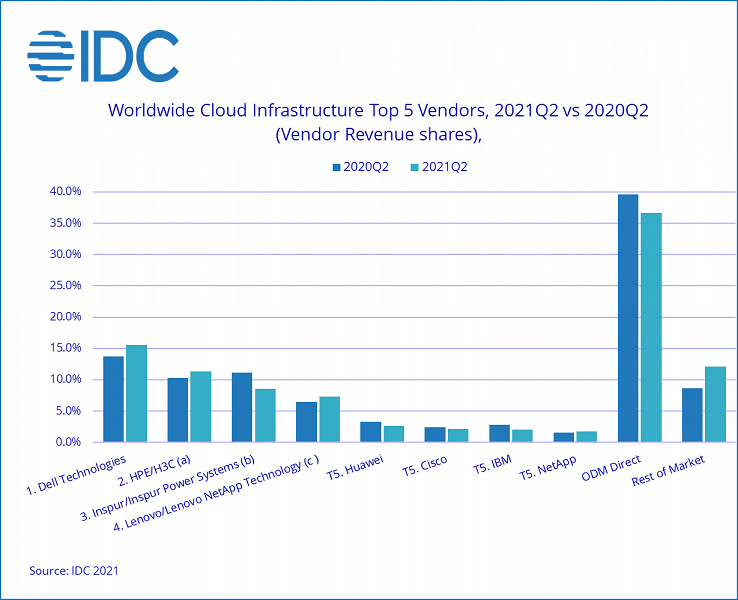 Experts of the analytical company IDC have summed up the results of the second quarter of this year in the market of equipment that forms the cloud infrastructure. They included servers, storage, and Ethernet switches used in both public and private cloud services.
According to IDC estimates, the cost of cloud infrastructure in annual terms decreased by 2.4%. In absolute terms, they amounted to $ 16.8 billion. Analysts note that the contraction is observed for the first time after six quarters of continuous growth in annual terms. Growth for the entire 2020 was 39.1%. Due to the outbreak of the pandemic, investments in cloud services and related infrastructure rose sharply in connection with the massive transition to remote work, education, and entertainment.
Returning to the data for the second quarter, it should be noted that spending on public clouds in annual terms decreased by 6.1%, but increased compared to the first quarter by 17%. In monetary terms, they amounted to $ 11.9 billion. Private cloud infrastructure spending has risen on an annualized basis. The growth was 7.8%, and in monetary terms, this segment is equal to 4.9 billion dollars.