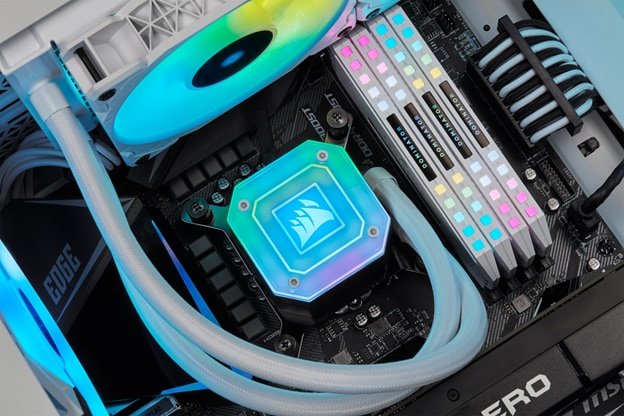 Corsair, which specializes in components for PCs, including cooling systems, announced the availability of additional mounts that ensure compatibility of branded LSS with Intel Alder Lake processors in the LGA 1700 version.
The Corsair Intel LGA 1700 Retrofit Kit complements the stock mount and supports a wide range of current and pre-shipped off-the-shelf liquid coolers for processors, including Elite Capellux, RGB PRO XT, H100x, and more. This kit can be ordered for $ 2.99 or € 2.99 with free shipping in the US or Europe, respectively.
Finally, all currently produced LSS are already equipped with the necessary fasteners. They should be on sale later this year. For those who do not have the original mount, a complete mounting kit is available for all processor sockets, including the LGA 1700. It's called the Corsair Complete CPU Bracket Kit and costs $ 15.
The manufacturer clarifies that the kits are only available in the US and Europe. For availability in Asia and other regions, he recommends contacting your local resellers and distributors.