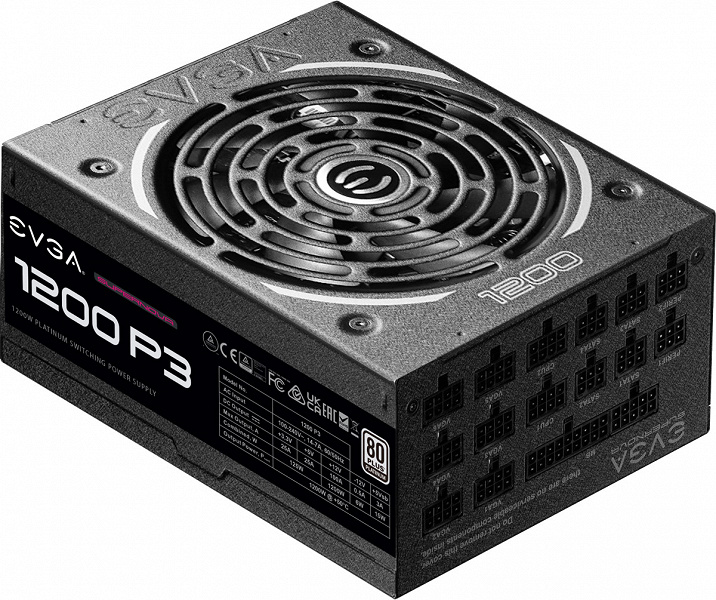 EVGA has announced the release of a new series of power supplies. The SuperNOVA P3 series was opened by the 1000 and 1200 W models. They are 80 Plus Platinum certified and feature modular cable systems. In the description of new products, the manufacturer identifies a small length - 180 mm. It is claimed to be one of the smallest 80 Plus Platinum certified PSUs available on the market.
The advantages of the new power supplies include high stability of output voltages and low noise level, provided by the use of low-noise fans with hydrodynamic bearings. In ECO Mode, the power supply operates almost silently until the load exceeds 30%, because only then the fan turns on.
The power supply has protection against overvoltage and Undervoltage, overcurrent and overvoltage, short circuit, and overheating. EVGA SuperNOVA P3 PSUs come with a 10-year warranty.
The EVGA SuperNOVA 1000 P3 is $ 250 and the EVGA SuperNOVA 1200 P3 is $ 340.