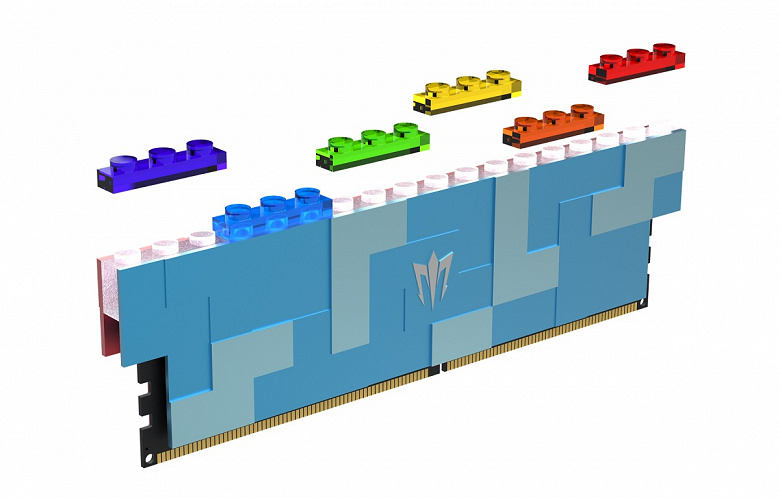 Galax has introduced a very unusual RAM. The solution is called Gamer RGB DDR5, and it stands out not because it is a new RAM standard but in its appearance and capabilities.
As you can see in the images, the RAM modules are made in the style of the LEGO constructor, and the contacts on the top of the heatsink are compatible with the elements of the constructor. This way, LEGO fans can build on the modules as they wish.
You may recall that last year Galax introduced the GeForce RTX 3090 Gamer graphics card with a similar capability. Considering the widest assortment of the designer itself, if you wish, you can assemble a case based on it, and such Galax components will perfectly complement the final PC.
The first kit to enter the market will include two modules of 16 GB each. Other versions will follow. In this case, we are talking about the DDR5-4800 memory.