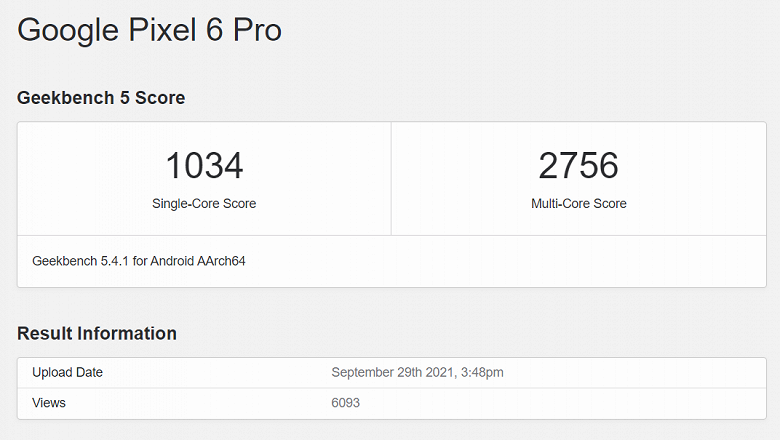 The Google Pixel 6 Pro won't be as underpowered as the first tests showed a month ago. The new result in the same Geekbench base is much better.
If then the smartphone scored 414 and 2074 points in single-threaded and multi-threaded modes, respectively, but now the results are 1034 and 2756 points. That is, single-threaded performance here roughly corresponds to the flagship SoC (Snapdragon 888 scores about 1100 points), but multi-threaded performance is still lower (Snapdragon 888 scores about 3500 points). At the same time, the Pixel 5, due to the mid-budget platform, is gaining only 590 and 1600 points.
The result of a serial smartphone maybe even higher, but now you shouldn't worry too much about the performance. Moreover, Google itself promises us some unique functions related to computational photography and AI.