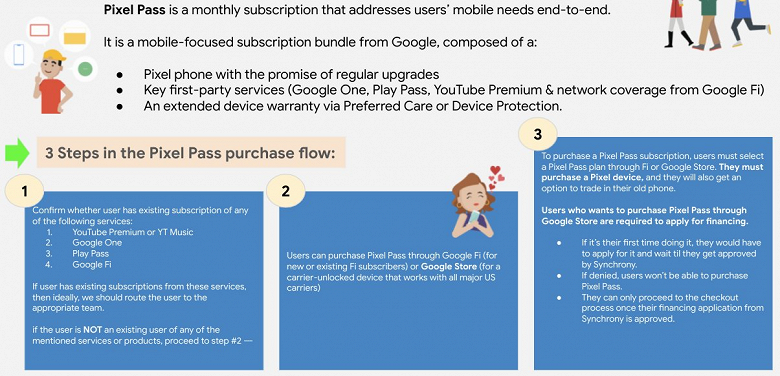 It looks like Google is preparing to release along with new smartphones and the global Pixel Pass program. This is a subscription service in which the user will receive a new smartphone every year and access to all major Google services.
In this case, we see mentions of Google One, YouTube Premium, Play Pass, and Google Fi. Not unless Google Stadia.
The program is similar to that of Apple, where the user gets a new iPhone every year and access to the Apple One package. Pixel Pass pricing is currently unknown, but the subscription may very well be exclusive to the US.
It will probably be announced on October 19, when the Pixel 6 and other new products from the company will be presented.