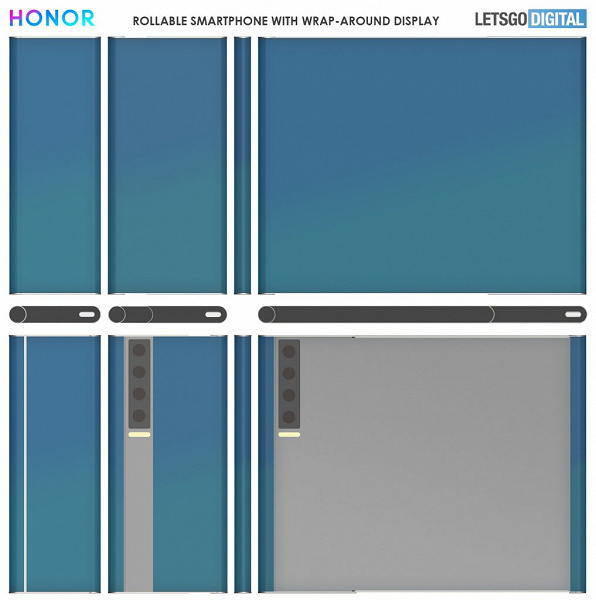 On July 22 last year, Honor patented a possible sliding-screen smartphone with the China National Intellectual Property Administration (CNIPA). The patent documentation was published on September 24, and now it became clear what kind of device Honor was invented.
There are no mainstream smartphones with sliding screens, but the idea itself does not surprise anyone now. The peculiarity of the Honor device is that the screen is not only sliding - it is bent onto the back surface of the smartphone body. When folded, it feels like a smartphone with a wraparound screen - like the Xiaomi Mix Alpha.
When unfolded, the device takes the form of a tablet, and a rather large one: according to the source, the screen diagonal of such a "tablet phone" will be about 11 inches. You can't say anything more about the smartphone - except that the main camera of the model is represented by four modules.
Of course, the fact that Honor has filed the corresponding patent does not mean that such a device will actually be released. But, according to rumors, the company is preparing more than one smartphone with a flexible screen (and a sliding one may well be classified as such), and the premiere of one of the models is expected by the end of the year.