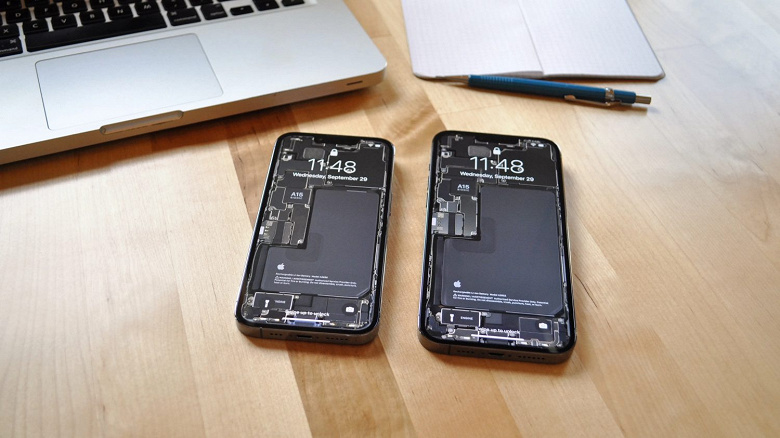 iFixit enthusiast team has recently published complete material on the disassembly of the new iPhone 13 Pro. And now they have offered the public an interesting wallpaper with the inner stuffing of Apple's latest flagship smartphones - iPhone 13 Pro and iPhone 13 Pro Max.
These wallpapers give the impression that you are looking inside your iPhone. IFixit has regularly published similar wallpapers for new iPhone models over the past few years.
This year's X-ray wallpaper is especially interesting because the new, L-shaped batteries are clearly visible inside. You can also easily see the redesigned reduced bangs with Face ID. You can download them from this page.
The iPhone 13 Pro received 5 out of 10 repairability points from iFixit experts, which is a normal rating for a modern device made of glass and metal.