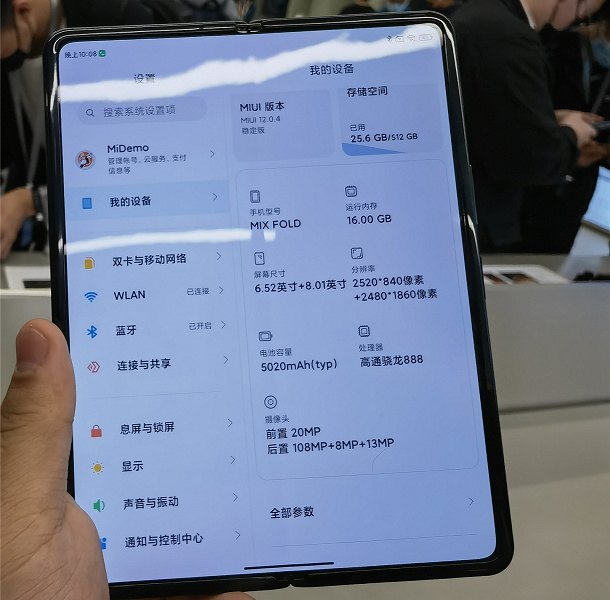 Earlier this year, Xiaomi launched its first foldable smartphone, the Xiaomi Mix Fold, which is similar in form factor to the Samsung Galaxy Fold. Now it is reported that the company is working on a new device for the Xiaomi Mix Fold line, which will compete with the Samsung Galaxy Z Fold3.
As reported by AndroidAuthority, the next Xiaomi foldable smartphone will be the updated Xiaomi Mix Fold model, rather than a full-fledged successor with the number 2 in the name. According to the source, the improved smartphone will receive external and internal screens with a high refresh rate, as well as support for 120 W fast charging and a 5000 mAh battery.
The updated Xiaomi Mix Fold will reportedly also be equipped with a sub-screen camera that the Samsung Galaxy Z Fold3 has, although the corresponding place is very clearly visible. By comparison, the original Xiaomi Mix Fold offers a high refresh rate for the external screen only, 67-watt charging, and doesn't have any foldable screen selfie camera.
The brand's new foldable phone should hit stores sometime in the fourth quarter of 2021.