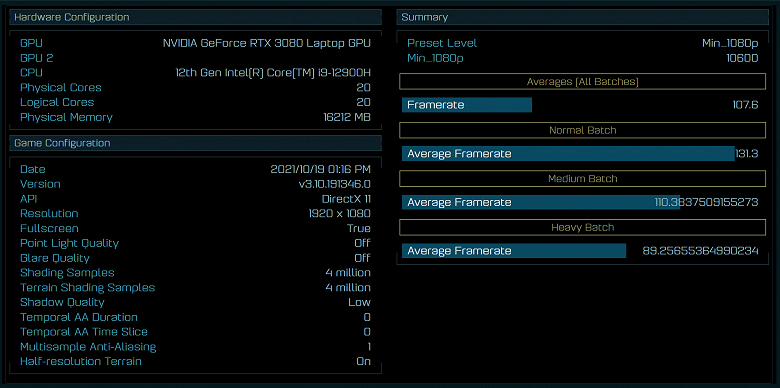 The top mobile Intel Core i9-12900H processor shines in the benchmark. The benchmark is Ashes of the Singularity, so we are not particularly interested in its results.
But the software shows that the processor has 20 cores and supports 20 threads. This is a mistake since the application is not yet able to correctly understand the heterogeneity of the upcoming CPUs. Thus, given that small cores do not support Hyper-Threading, we can talk about 14 cores. That is, about six large and eight small. This is in line with recent Intel data on the maximum configuration for mobile Alder Lake. True, earlier we saw leaks about the existence of mobile CPUs in a full configuration with 16 cores, but so far there is no confirmation of this, and one of Intel's schematic images contradicts this.
Desktop CPUs of the new generation Intel will show on October 27, and they will go on sale on November 4. But these are only top-end desktop models. All other processors will be released only early next year.