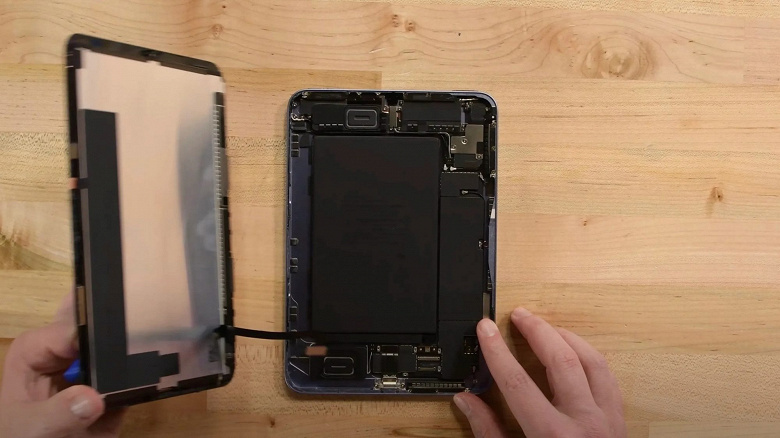 A few days after the "disassembly" of the iPhone 13 Pro, iFixit specialists got to the iPad mini 6. The tablet managed to become the hero of the news agenda because of its "jelly screen", and iFixit paid special attention to this problem: a large part of the video presented below is devoted to the elucidation of the reasons for the effect. There are, in fact, two of them: the poor quality of the screen itself and/or a different (relative to the iPad Air) arrangement of the elements responsible for displaying the image on the display.
Disassembly begins with heating the screen, and here you have to be very careful not to damage the matrix. Next, a pair of display cables and a battery cable are disconnected. However, you won't be able to remove the battery just like that, it is firmly glued in. And this is one of the reasons for the decrease in the maintainability rating. In general, experts say that Apple seems to deliberately complicate the possibility of repairing its smallest tablet. However, this particular model has one plus: the USB-C connector is modular.
In general, the iPad mini 6 received only 3 points out of 10 for maintainability. If something happens to the tablet, you will have to tinker with it in the repair shop.