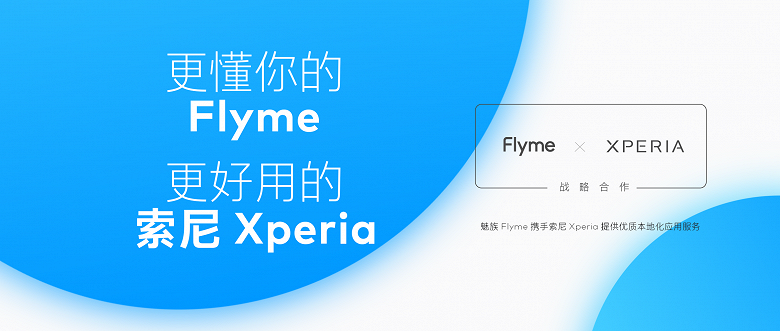 Today Meizu and Sony officially announced the signing of a strategic cooperation agreement, according to the provisions of which the Flyme branded shell will appear on Sony Xperia smartphones.
At the moment, the two sides will jointly focus on adapting Flyme applications, initially for the Sony Xperia 1 III, and then for other smartphones. During the collaboration period, Meizu and Sony will explore additional Flyme features and application collaboration.
After downloading and installing the system update, Sony Xperia 1 III users can access new content such as the app store, email, weather app, and others. All details will be announced later. It is not yet known whether the Flyme shell will become mandatory for Sony Xperia smartphones, or if it can be installed at will.
In March this year, after 552 days of painstaking work, the Flyme 9 shell was released. In addition to new design updates, the system also contains important innovations in privacy and security. Flyme 9's overall interface, icons, animation effects have undergone significant changes.
Official figures show that as of 2021, the number of activated Flyme users has exceeded 100 million.