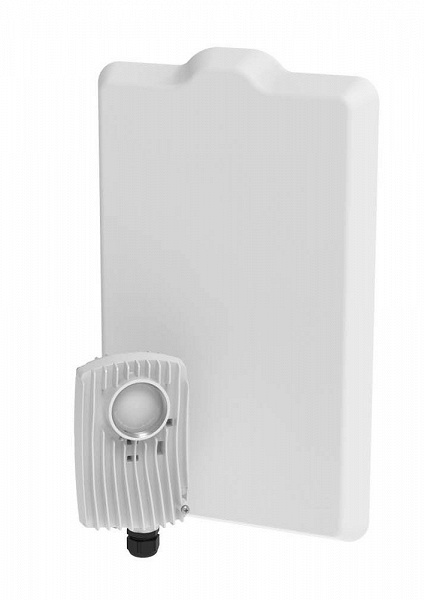 Mimosa by Airspan, a subsidiary of Airspan Networks Holdings, has unveiled the A6 access point platform supporting Wi-Fi 6E (802.11ax). According to the manufacturer, this is the first point-to-multipoint (PTMP) solution for fixed wireless connections (FWA) to provide gigabit speeds. It improves network performance, scalability, and reliability, delivering up to 7 Gbps throughput for external broadband networks and 5G backhaul infrastructure. At the same time, the Airspan C6x Wi-Fi 6E RF module is introduced, allowing wireless Internet service providers (WISP) and FWA networks to receive "fiber optic speed".
In addition to the high speed, comparable to the speed of fiber-optic connection, the new products have other advantages. In particular, the A6 can support more than 200 subscribers, which is four times the capabilities of modern solutions of this kind. So far, this is the first and only FWA platform with SFP + and dual fiber port switching. It is also so far the first and only FWA platform built exclusively for 160 MHz channels in the extended 5 GHz and 6 GHz bands recently approved by the FCC. More precisely, it operates in the 5.150 to 6.425 GHz range. The C6x module is capable of supporting subscriber speeds up to 1.75 Gbps.
These new products are currently being tested by Mimosa customers.