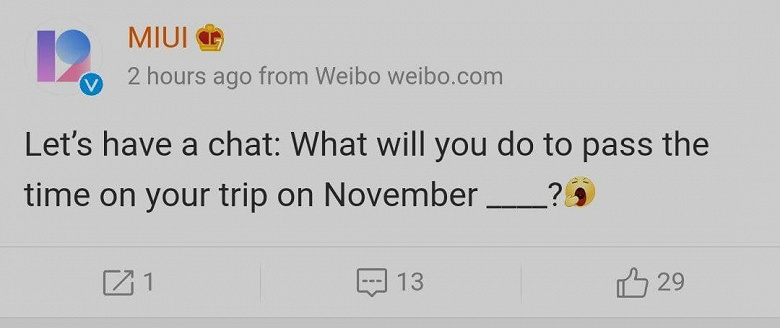 Earlier, Xiaomi promised to present MIUI 13 by the end of this year, and now the developers have somewhat specified the date for the appearance of the firmware. On the MIUI page on the Weibo social network, a message has appeared that hints at the November announcement.
The message can be literally translated as "What will you do to while away the time on your November trip?" Given that developers are expected to provide news related only to MIUI 13 (MIUI 12.5 Enhanced was released in the summer), we can think that this message is a hint at the approximate release time of MIUI 13.
Apparently, MIUI 13 will not only debut in November but will also be released, however, only as a beta version. The final version is likely to appear in early 2022 alongside the Xiaomi 12.