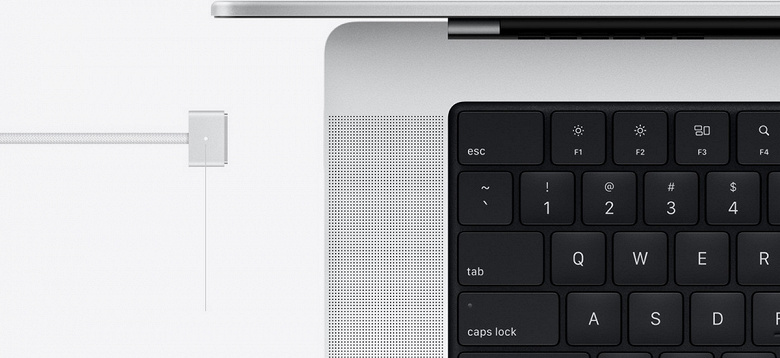 New MacBook Pro laptops have a magnetic MagSafe connector for charging, but they also retain the ability to charge via USB-C. Recall that laptops also have fast charges with the ability to replenish half of the battery in just half an hour. However, a nuance was revealed here.
As it turned out, the younger 14-inch model supports fast charging via both MagSafe and USB-C. But the 16-inch model is limited in this matter. For her, fast charging is only available through MagSafe.
Apparently, the situation is due to the capabilities of USB-C, which are limited to transmitting up to 100 watts of power, and the MacBook Pro 16 is equipped with a 140-watt charger. Yes, the USB-C Release 2.1 standard implies the transfer of up to 240 watts of power, but it still needs to be adopted.