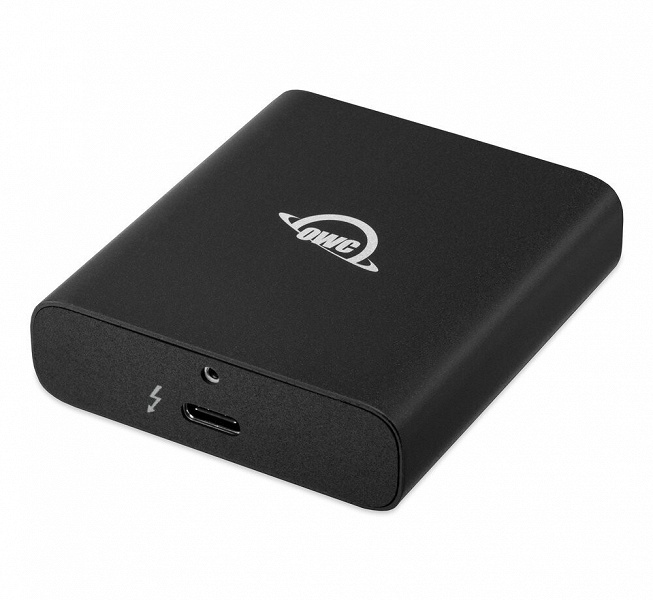 OWC has introduced the Thunderbolt to Dual DisplayPort Adapter, which is designed to connect to a Thunderbolt 3 port and provides output to one or two additional monitors, for which DisplayPort 1.4 ports are included in its equipment.
One display can display an image with a resolution of up to 8K with a frame rate of 30 Hz, and in the case of support for DSC (video stream compression) - and with a higher frame rate. The image displayed on two displays can be up to 4K resolution at a 60 Hz frame rate. With DSC, the frame rate can be increased to 144Hz or the resolution to 8K.
The adapter is already available for $ 78. It does not require a separate power supply and weighs 55.6 g with dimensions of 16 x 63 x 56 mm.