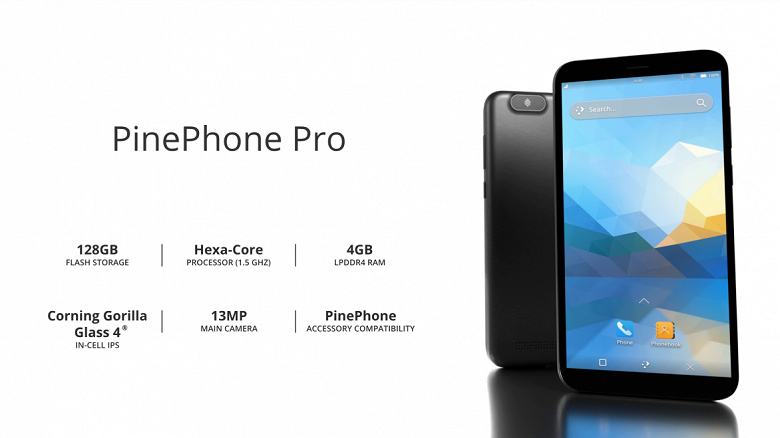 The Pine64 company presented the pinnacle of its smartphone business - the Pine Phone Pro model, which is called the flagship model. However, if you look at the characteristics, then such a device can hardly be called a flagship, especially when compared with the top models on Android. However, in its segment of devices - smartphones running Linux (in this case, Manjaro Linux is used) - Pine Phone Pro can certainly be considered one of the flagships.
The smartphone is aimed primarily at developers, and they are unlikely to be put off by the $ 400 price tag. In addition, the device supports the operation of a desktop computer: using a docking station, connecting a monitor, mouse, and keyboard to it, you can get such a mobile version of a desktop PC.
4 GB of RAM and 128 GB of flash storage. There is also a 5MP front camera and a 13MP main, removable 3000mAh battery with 15W fast charging support. USB-C port and standard headphone jack.
Smartphone dimensions - 160.8 x 76.6 x 11.1 mm, weight - 215 grams. The Pine Phone Pro will go on sale in early 2022.