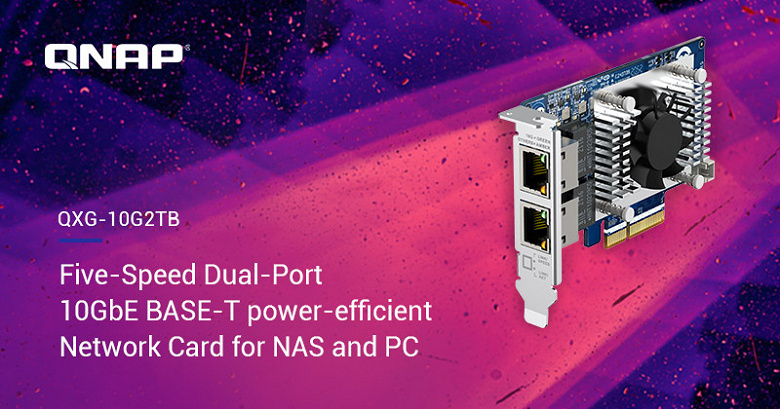 Qnap Systems introduced the QXG-10G2TB network card. It is a PCIe 3.0 x4 card that allows you to add two 10GbE ports to your QNAP networked storage configuration or Windows or Ubuntu computer. The card is backward compatible with PCIe 2.0 x4 and networking equipment supporting 5Gbps, 2.5Gbps, 1Gbps, and 100Mbps speeds.
The card is based on the Marvell AQtion 10GbE AQC113C controller. The manufacturer notes that the power consumption of the card is half that of previous models of this kind. For maximum speed, CAT 6 cables are recommended. There are three mounting brackets included: a full-height bracket, a low profile bracket, and a dedicated bracket for installation in select Qnap NAS models.
The price of new items is $ 227. Sales have already started.