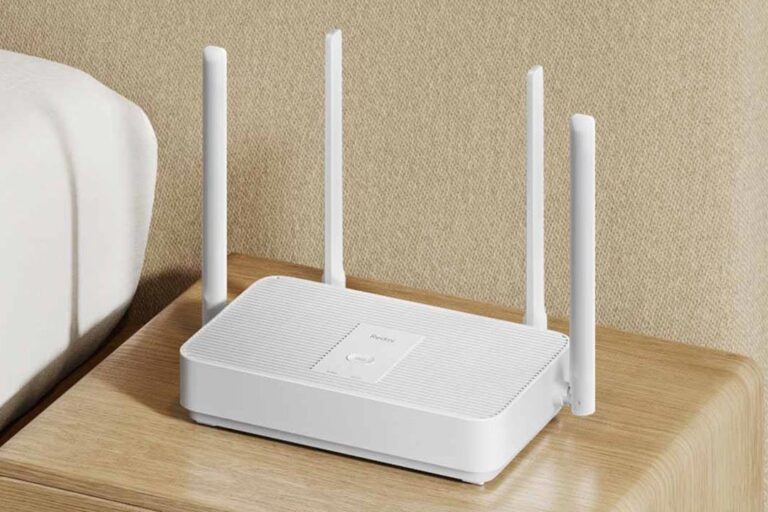 Redmi has unveiled a router called the Redmi Router AX1800, which has arrived in China for $ 33 for early adopters. It is worth noting that Xiaomi had previously released this Mi-branded router in other regions of the world, however, it had a different platform and more RAM.
The Redmi Router AX1800 in China offers Wi-Fi 6 connectivity with OFDMA (Orthogonal Frequency Division Multiple Access). It has 4 external 5dBi high gain omnidirectional antennas. These antennas support LDPC error correction algorithms to improve noise immunity and signal coverage for data transmission.
The device has an unnamed dual-core processor running at 880 MHz, paired with 128 MB of RAM. The global Mi-branded version of this product features a Qualcomm IPQ6000 14nm chipset, consisting of a 1.2GHz quad-core ARM Cortex-A53 processor and a 1.5GHz single-core NPU coupled with 256MB of RAM.
Other router features include 1 WAN port, 3 LAN ports, beamforming, WPA3, MU-MIMO, IPv6, mesh support, OpenWRT operating system, and support for Xiaomi Easy Connect app on both Android and iOS.