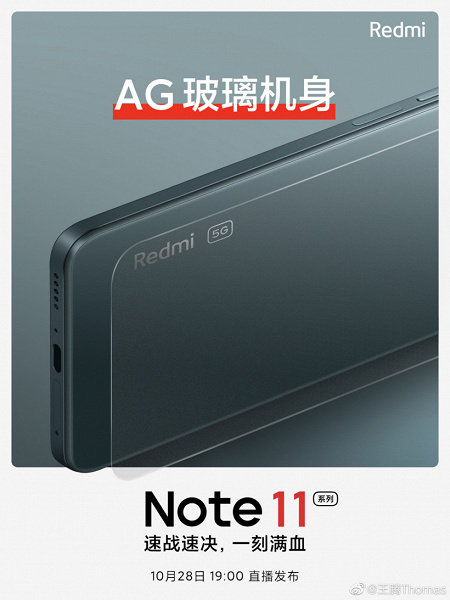 Redmi has published another render teaser of the Redmi Note 11 smartphone. The angle is unusual - part of the rear panel and side edge is shown. Glass is shown next to it, the signature indicates that it will not be ordinary glass, but is anti-reflective.
This means that the back panel of the device will not glare in the sun or on a bright day, as well as reflect everything. Also, according to the director of new products Wang Teng Thomas (Wang Teng Thomas), such glass should not cool the hand when touched. You can clearly see that the fingerprint scanner is on the side. It turns out that you can not count on OLED screens in Redmi Note 11, although a frame rate of 120 Hz for these models, apparently, is guaranteed.
It is also known that Redmi Note 11 will receive JBL stereo speakers, a standard headphone jack, and an IR emitter. There are no details regarding platforms yet, but with a high degree of probability, we can talk about SoC MediaTek. However, for us this does not play a special role, because the Redmi Note 11 debuting on October 28 is intended exclusively for the Chinese market. And the global Redmi Note 11 (including Russia) will be released next year. In the previous teaser, the developers indicated that the Redmi Note 11 will be the thinnest and most beautiful Note in history.