Roskachestvo has updated its rating of smartphones, which consists of almost two hundred models. Eight more models have been added to the rating. Among them are the new iPhone 13 models. As a result, the leader in the overall ranking of Roskachestvo smartphones has changed for all years, displacing such hits as Sony Xperia 5 II and Samsung Galaxy S10 +.
iPhone 13, iPhone 13 Pro, and iPhone 13 Pro Max confidently entered the Top 15 rankings. The new Top-5 rating of Roskachestvo for all years looks like this: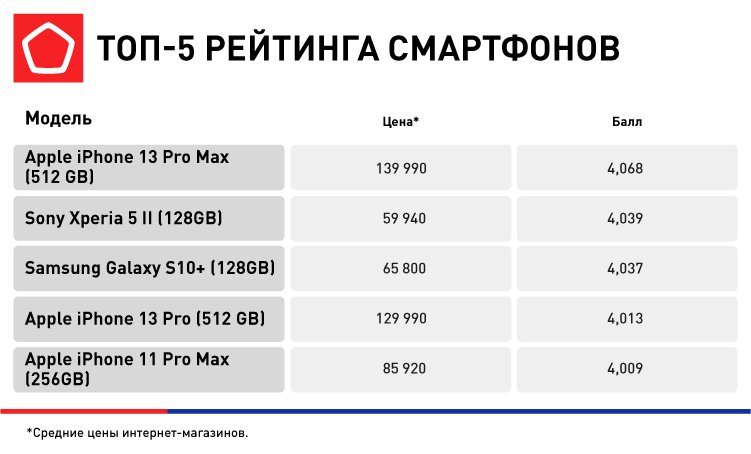 According to Roskachestvo's tests, the iPhone 13 Pro and Pro Max received the best cameras among smartphones at the moment, ahead of last year's leader, the iPhone 12 Pro Max. The closest competitor on Android is the Galaxy Note 20 Ultra 5G.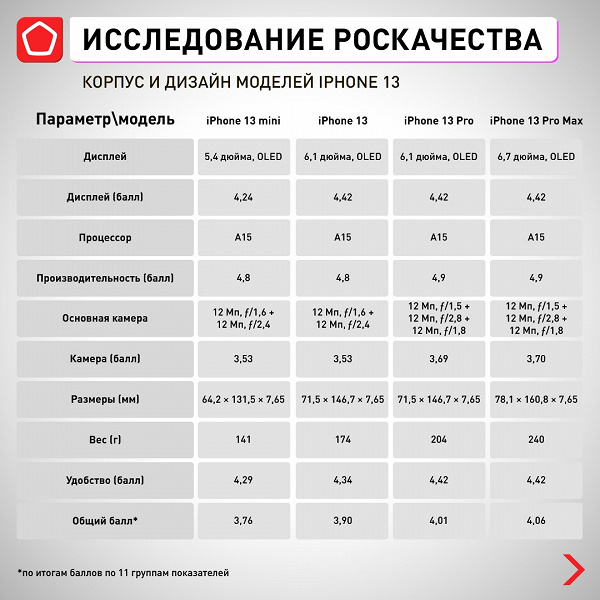 In terms of battery life, the iPhone 13 Pro Max showed the best result - 52.5 hours. This is the best result for Apple smartphones. For example, the Pro Max 12th version could only work for 41 hours without recharging. The rest of the versions have more modest indicators: the iPhone 13 and 13 Pro - 40 hours, and the mini - 33 hours, which is also a leap forward compared to last year's mini, which worked autonomously for 29 hours.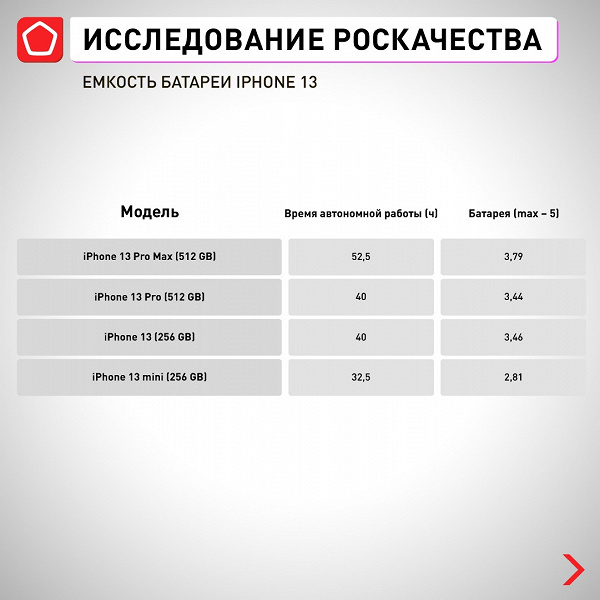 Compared to the iPhone 12, on the new versions, the camera unit has become much larger, and each camera bulges noticeably due to the increased sensors.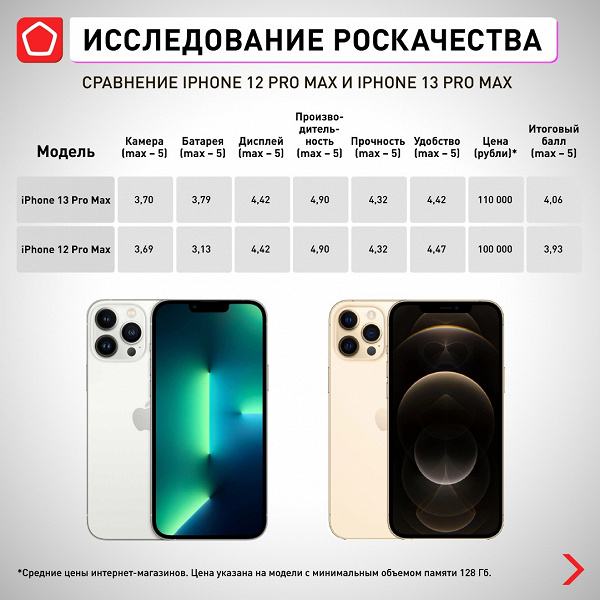 Roskachestvo's conclusion is as follows:
Yes, this is a productive "long-playing" smartphone with a high-quality display. But a smartphone with similar characteristics can be found at a much lower price. For those who do not need an advanced camera, it is more rational to choose a powerful budget smartphone for 30,000 rubles, and not overpay for the flagship Sony with a price of 80,000. And if you need a good camera phone, then Sony is not a competitor to iPhones.