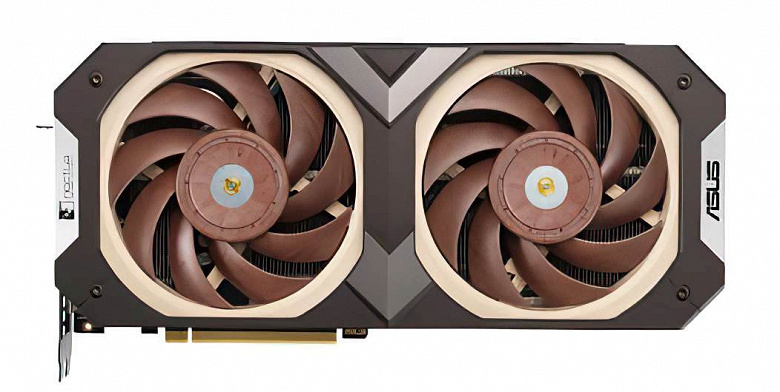 It seems that cooperation between Asus and Noctua can now be talked about more substantively. A photo of the Asus RTX 3070 Noctua OC (RTX3070-O8G-NOCTUA) video card has appeared on the Asus ROG Vietnam page.
From the name, it is clear that it is equipped with the Noctua cooler, and the photo itself confirms that the corporate color of the latter has been preserved.
At the same time, although this is far from the hottest card in the Nvidia lineup, the cooler is very thick here, which makes the adapter occupy three expansion slots. And this is despite the fact that the adapter is also rather long, and the fans, apparently, have a diameter of 100 mm.
Also noteworthy are a pair of 8-pin power connectors and a local price of around $ 1,140.