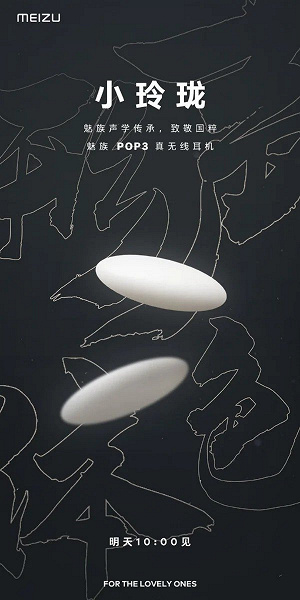 Meizu is preparing to release new wireless earbuds. Model Pop3, judging by the advertising poster, will look very unusual. Of course, the poster is clearly not the headphones themselves. At least not entirely. Perhaps, the legs or the main part of the body will be made in the form of rice grains.
Meizu says the new product was created to pay tribute to the "national quintessence", and here, probably, it means rice. After all, there are already "beans" of Samsung Galaxy Buds Live on the market, why not the "grains" of Meizu Pop3?
The announcement is expected tomorrow. There are no technical details or price data yet.