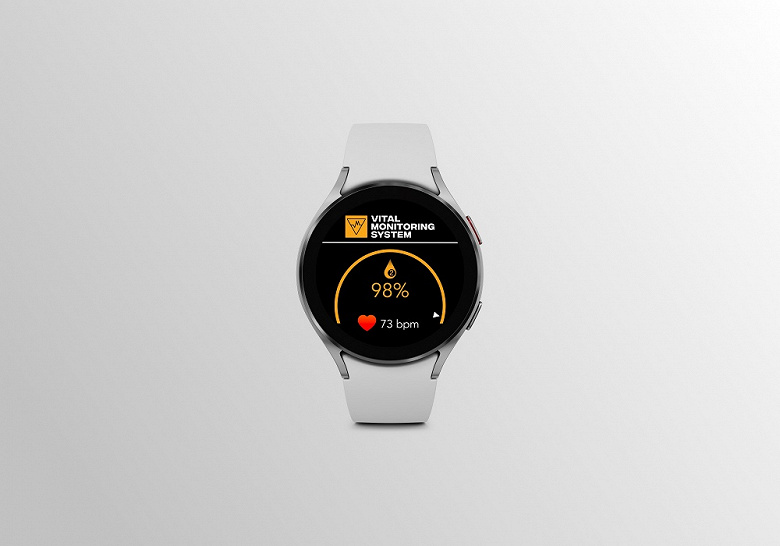 Samsung has announced a trial of the Vital Monitoring System (VMS) platform on the Galaxy Watch4. VMS is part of the re-open.com service. The cloud platform was developed in Australia by the joint efforts of specialists from Deakin University, NTRI, and Sanitex Global. VMS uses both health metrics and user self-report data to provide a simple and holistic health screening tool that is ideal for workers during the Covid-19 pandemic.
The test will use the Galaxy Watch4's sensors, including a blood oxygen saturation sensor and a heart rate sensor, and as part of this test, Deakin University and NTRI are partnering with Samsung to explore the possibility of using the Galaxy Watch4 as a standalone device, as it currently requires a compatible device. Android smartphone.
VMS works by the fact that the user receives an SMS message every morning before work, which contains a link to a survey, which has screening questions and questions about their vital signs. This includes temperature, pulse oximeter data, pulse rate, Covid-19 symptoms including body aches, headaches or sore throat, and various facts about users. For example, were they in close contact with someone who had or was showing symptoms of Covid-19.
Samsung Galaxy Watch4 integration allows users to fill out a questionnaire using their watch, which is designed to automatically measure blood oxygen levels and heart rate, and apply this to screening questions. If the user passes the verification, he will receive a QR code that will give him access to the workplace.
Personal health data of users is available only to doctors and is transmitted to employers in encrypted form.
Thus, Samsung and the aforementioned project participants want to test how convenient and effective it is to use data from wearable devices in terms of improving workplace safety in the era of the pandemic.