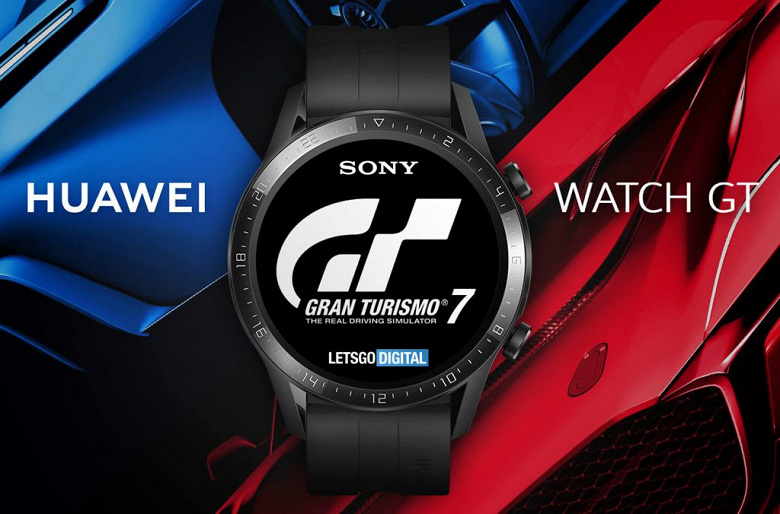 Sony has filed a lawsuit against Huawei, claiming that the Chinese manufacturer is not allowed to use the Watch GT designation for the smartwatch series. Over the years, Huawei has released several wearables, including the Watch GT series. The abbreviation GT usually refers to Gran Turismo racing cars, which are known for their high performance and luxurious looks. The first Huawei Watch GT was launched in 2018, followed by the Watch GT2 in 2019. The Watch 3 series was announced in June this year, but there is no new GT model yet.
Of course, this does not mean that Huawei is not planning to release the Watch GT3. But, as the source found out, the choice of the name of this line is not approved by Sony Interactive, which led to several lawsuits.
The story began in 2015, when Huawei Technologies filed an application for the GT3 and GT5 trademarks with the European Union Intellectual Property Office (EUIPO). While the bureau is reviewing the application, other parties can raise their objections. This is exactly what Sony Interactive did in its 2016 appeal. The second appeal was filed in 2019. Interestingly, it was during this period that the Huawei Watch GT and Watch GT2 models were released.
The parties failed to agree. The initial decision in favor of Huawei did not suit Sony, and in August of this year, Sony filed a new lawsuit. The previous decision has now been reversed and a new investigation will be carried out.
What is Sony's objection based on? The point is, Gran Turismo is a popular racing game series developed by Polyphony Digital and published by Sony Interactive Entertainment for PlayStation game consoles. Next year, Gran Turismo 7, often shortened to GT7, will be released. The Japanese manufacturer believes it has exclusive rights to the Gran Turismo name. Huawei, for its part, disagrees that this gives Sony the right to just usurp the GT designation.
Earlier this week, the Chinese manufacturer applied for the GT3, GT5, GT8 and GT10 trademarks in the UK, which is no longer part of the EU. In applications filed with the UK Intellectual Property Office, the listed trademarks are classified as 9/14/35, which includes watches and wearables. Applications are pending.