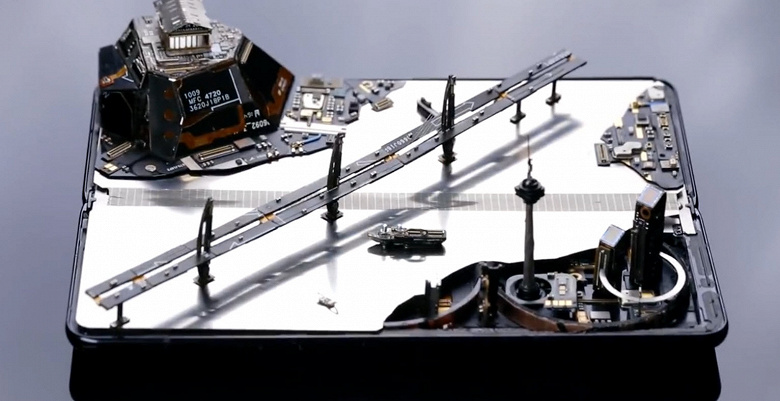 An interesting video was published on the official Xiaomi page on the Weibo social network, in which they show us the disassembly of the folding Xiaomi Mix Fold smartphone.
The smartphone was disassembled for a reason but in order to assemble a model of the Pudong district, which is located in Shanghai, from its parts. The tallest skyscrapers in Shanghai are built-in Pudong. It is noteworthy that in the open state the smartphone shows part of Pudong, as well as one of the giant posts with crumbled car models. There were also spare parts left to assemble the globe, which is hiding in parts under the "water surface".
The model can be completely disassembled and all the parts can be folded into the provided places, after which the smartphone in the closed state will not differ from the usual Xiaomi Mix Fold. Users in the comments on this video rave about the attention to detail and the work done.
The MIUI development team recently announced a big update for the foldable Xiaomi Mix Fold smartphone, which will be released before the end of this month.