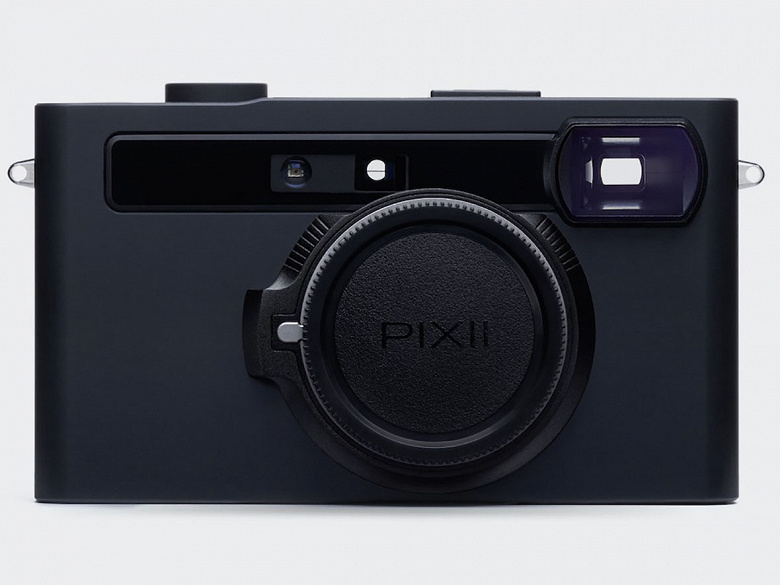 In October 2018, a young French company, Pixii, announced its first product - the eponymous M-mount digital rangefinder camera. The 12MP aluminum camera was equipped with an electronic viewfinder, a small OLED information display on top, and a small number of buttons. It went on sale in July 2020 for € 2,900. Pixii recently introduced an updated version of this product.
As with the original model, the new camera uses sighting and rangefinder focusing but now has a new viewfinder. The sensor format remains the same, but its resolution has been increased to 26 megapixels. Equally important, it is a back-illuminated sensor with an estimated dynamic range of 14 stops. And if the range of light sensitivity of the original Pixii camera was ISO 200-6400, then the new model is ISO 160-12800.
The new interactive viewfinder "has a built-in miniature display that projects key information directly into the optical viewfinder." Unlike other rangefinder cameras, the new Pixii allows photographers to work with all camera settings without distracting from the viewfinder. The viewfinder has a magnification of 0.67x. You can select the frame boundaries for focal lengths of 28, 35, 40, and 50 mm.
Another innovation is the USB-C connector, which will improve charging speed. The minimum amount of internal memory has been increased from 4 GB to 8 GB. Options are offered with 32, 64 and 128 GB of memory.
Of note is the addition of support for GPR format, LUT-based color profiles, monochrome mode for 16-bit single-plane monochrome DNG files, built-in support for Bluetooth and Wi-Fi connectivity.
The new Pixii camera will be available for pre-order starting September 30th. Prices start at € 2999. The version with 32 GB of flash memory costs about 3240 euros, with 64 GB - 3380 euros, with 128 GB - 3540 euros. Orders are expected to begin shipping on October 11th.