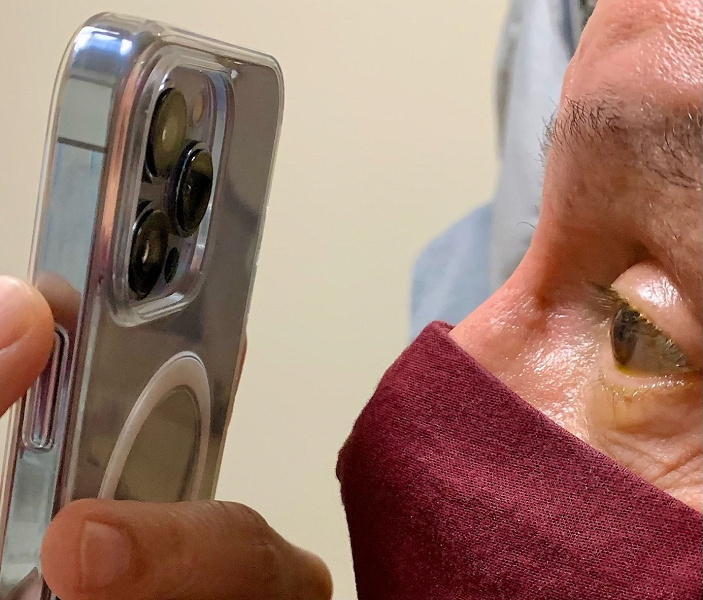 The iPhone 13 Pro's camera features a new macro mode for close-up photos and videos. Most users have already tested the new mode, in particular, the resource 9to5mac tried to draw their own conclusions about how well Apple turned out this mode. Now it became known that Dr. Tommy Korn (Tommy Korn) uses this mode of the iPhone 13 Pro in his work.
The ophthalmologist shared the story of how he used his new iPhone 13 Pro Max to test a patient's vision with a new camera. Thanks to the macro mode, Korn can take very detailed photographs of the eyes, which allows him to observe and record important details about the patient's health. The doctor talked about a patient who had a cornea transplant, and now it is necessary to constantly check how it takes root.
This week I used the iPhone 13 Pro Max for macro eye shots. I am impressed. We will introduce innovations in the field of eye care and telemedicine. I wonder where this will lead in the end. - Tommy Korn
Instead of a separate macro camera, the iPhone 13 Pro and iPhone 13 Pro Max have an upgraded ultra-wide-angle lens with a larger F / 1.8 aperture and 120-degree field of view that allows you to capture macro images from 2cm away.