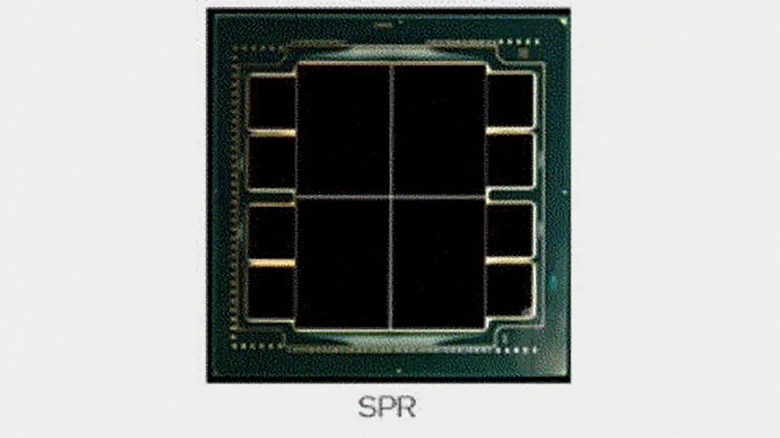 Intel recently announced that AMD's leadership is coming to an end. And Intel is going to make this scenario come true thanks to Alder Lake consumer processors and server-side Sapphire Rapids. We have seen the first more than once, the turn of the second has come.
In the picture, you can see, probably, the older solution of Sapphire Rapids, since there is HBM2 or HBM2E memory, which will not be in all processors.
Each of the processor tiles is connected to two HBM stacks with a 2048-bit bus. Which memory is installed is unclear, but depending on the type, the throughput should be 3.2-3.6 GT / s. As a result, the total bandwidth of the processor-memory bundle can reach 3.68 TB / s with 128 GB of memory.
Also unusual is the fact that Sapphire Rapids processors with HBM memory will have a different design. Conventional CPUs will be LGA 4677, but having eight memory stacks makes the CPU much wider. Because of this, such models will be immediately soldered to the motherboard, that is, they will have a BGA design. This limits the capabilities of Intel customers, so such processors will obviously not be of interest to all customers.
Sapphire Rapids is due to debut next year and will compete with the next Epyc CPUs based on Zen 4 architecture.