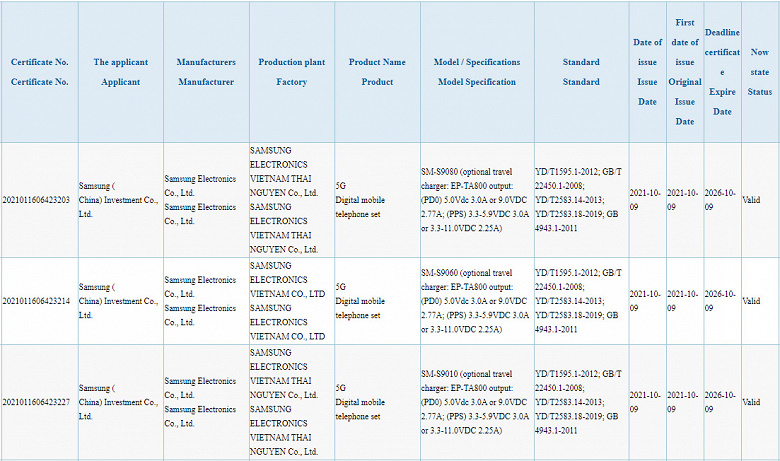 The upcoming flagship smartphone Samsung Galaxy S22 will not support ultra-fast charging. The devices are certified by the Chinese 3C regulator, and for all three models, 25W charging is indicated.
This is a standard figure for Samsung flagships (and not only) in the last couple of years, but some models still supported 45-watt charging. True, tests showed that in reality there is almost no difference in charging speed. In any case, if you focus on the 3C base, the new products will be limited to 25 watts.
There is an assumption that the S22 Ultra for the global market or the version with the Exynos 2200 can still get 45-watt charging. Still, there were a lot of rumors about such power for the older model.