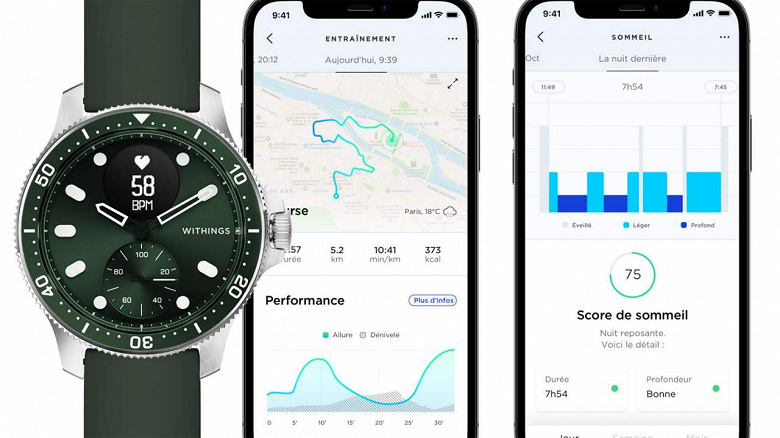 Withings has unveiled a new version of the device that Engadget has called the best hybrid smartwatch on the market. The new product is called ScanWatch Horizon and is a slightly modified ScanWatch model.
There are practically no technical changes. It's just that ScanWatch Horizon has become a little larger (43 mm versus 38 and 42 mm for conventional ScanWatch) and has changed in appearance. Now outwardly it is a more classic and somewhat more brutal watch. The company itself says that the design of the novelty is inspired by luxury diving watches like the Submariner or Seamaster.
The watch case and rotating bezel are made of stainless steel, and the dial is covered with a sapphire crystal. There's also a luminescent finish. At the same time, this model is not suitable for divers, since the level of protection from the water here is 10 ATM. That is, formally, they can withstand diving to a depth of 100 meters, but in fact, this protection class implies the ability to swim and dive with a mask and fins, but no more. A complete diver's watch has a protection class of 30 ATMs.
As for the capabilities of the watch, there have been no changes. There is still a small display, there are all the usual features of activity trackers and even an ECG. Of course, the watch can track sports activity, track sleep, display notifications from a smartphone, and so on.
In general, this is just a slightly improved model of the ScanWatch externally. And at the same time with an increased price. If conventional ScanWatch are now sold for 280 euros, then for the Horizon version they are asking for 500 euros.