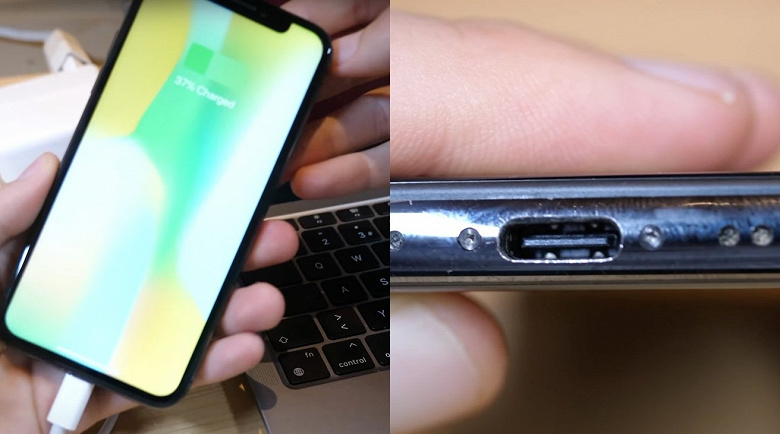 An engineer named Ken Pillonel unveiled the world's first iPhone with a USB-C connector, created by him. Apple has never used USB-C on its iPhones, although it has switched to it on iPads and Macs.
Ken Pillonel has confirmed that this modified iPhone X can be charged via USB-C as well as data transfer via cable. The most interesting thing about this mod is that the engineer created a new PCB that contains the USB-C port. The next task was to shrink it and install it on the iPhone.
After months of trying, Ken finally succeeded. The engineer will share more detailed steps shortly and post the entire process. Recently, details have emerged about the USB-C universal charging connector law, which should be equipped with smartphones, tablets and other electronic devices in Europe. Even after its adoption, Apple will be able to release the iPhone with Lightning for another 2-3 years.