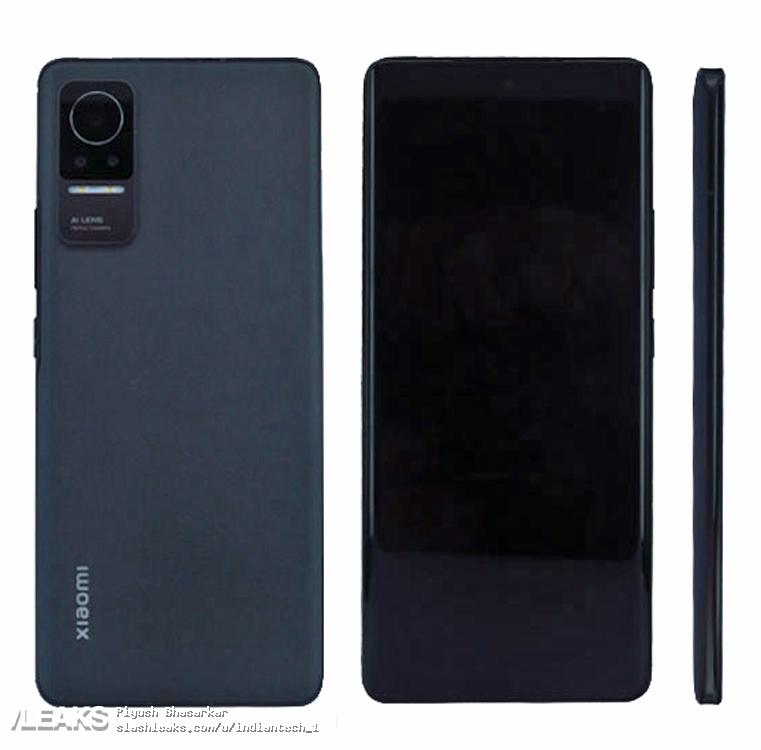 Renowned informant Evan Blass has posted images of the Xiaomi CC11 Pro smartphone, which is due to be unveiled shortly. Earlier on the website of the Ministry of Industry and Information Technology of China, a smartphone appeared, which is very similar to the Xiaomi Civi, but it is equipped with a 6.55-inch curved OLED screen with 4K resolution (3840 x 2160 pixels) and an eight-core single-chip system with a clock speed of 2.4 GHz. The amount of RAM is 6, 8, 12, or 16 GB, and the capacity of flash memory is 64, 128, 256 or 512 GB.
The main camera is equipped with the main image sensor with a resolution of 64 Mp and two additional sensors with a resolution of 8 Mp with ultra-wide-angle and telephoto lenses. The latter will allow you to take photos with 5x optical zoom. The description also mentions an under-display fingerprint scanner. The battery capacity will be 4500 mA • h, and the smartphone will receive the function of recognizing the iris of the eye, which is rarely found in modern devices.
As a reminder, Xiaomi Civi is an exclusive smartphone for China. Perhaps an improved version of this device will be released under the name Xiaomi CC11 Pro in other countries of the world.
Evan Blass this year was the first to post photos of Samsung's new products, which were presented at the Samsung Galaxy Unpacked.