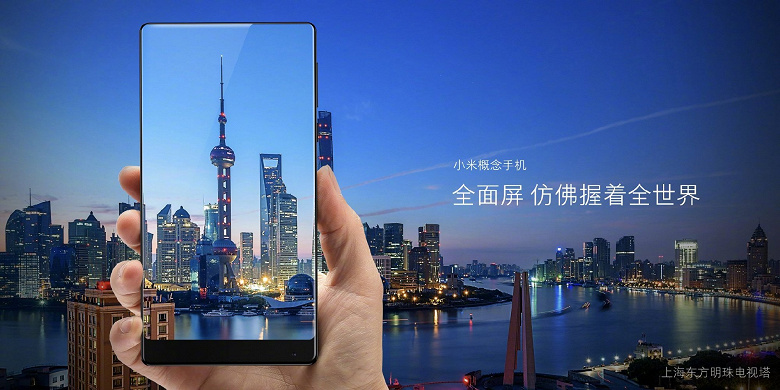 It's hard to believe, but exactly five years have passed since the announcement of the Xiaomi Mi Mix, the company's first smartphone without the upper screen frame.
Lei Jun, founder, chairman and CEO of Xiaomi Group, said that a generation of full-screen smartphones was born five years ago, and this concept has become a leader in mobile phone design. Although it is worth recalling that even before Xiaomi, Sharp began to produce such smartphones.
Xiaomi Mix received a 6.4-inch display, occupying 91.1% of the front panel area. Despite the large diagonal for a smartphone, in terms of body dimensions, it approximately corresponded to the iPhone 7 Plus and other smartphones with 5.5-inch displays.
The Xiaomi Mi Mix was developed by renowned designer Philippe Starck and has a ceramic back cover. The speaker was replaced by a solution based on piezoelectric ceramic technology. The traditional infrared proximity sensor has been replaced by an ultrasonic sensor. As for the front camera, it is located in a frame under the display.
More recently, the first foldable smartphone of the series, the Xiaomi Mix Fold, has entered the market.