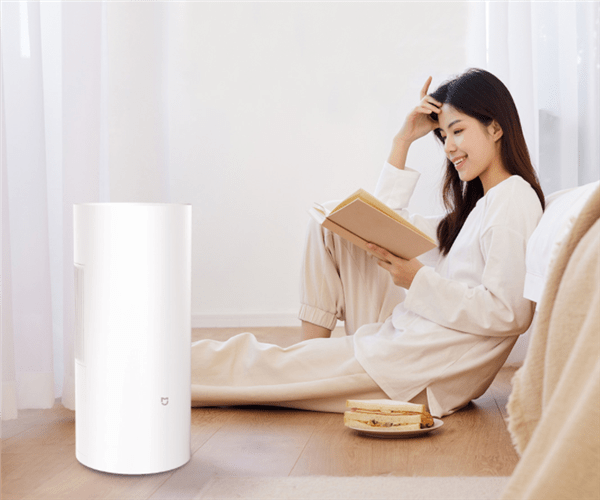 Xiaomi has introduced a new smart home product, which is the Mijia Smart Dehumidifier 22L. It is priced at $ 200. Xiaomi Mijia Smart Dehumidifier 22L withstands 8 hours of continuous dehumidification - it is equipped with a large 4.5-liter water tank. At the same time, it automatically turns off when the tank is full. It is also possible to connect the device to the sewer to prevent overflow and water leakage. Then the device can work continuously.
The dehumidifier has a built-in high-precision temperature and humidity sensor, an intelligent automatic dehumidification function, and an adjustable RH range from 40 to 70%. There is also a continuous dehumidification mode at maximum speed and auxiliary drying at the push of a button. In sleep mode, the device emits a low-level noise of up to 35.5 dB. It supports remote control via Mijia APP, voice control, and communication with other smart devices.
The Mijia Smart Dehumidifier 22L has a large screen with basic information.