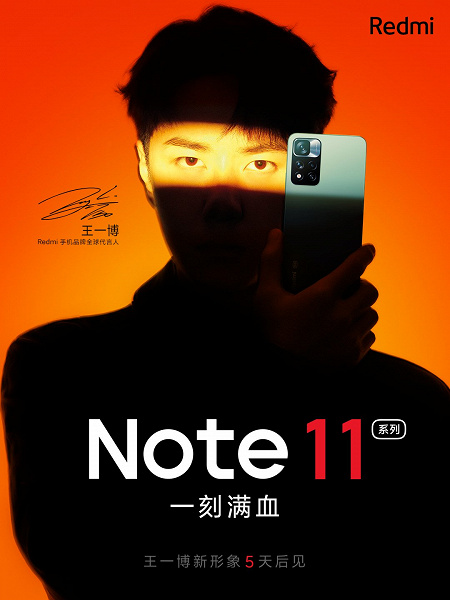 Xiaomi yesterday published the first teaser of the new smartwatch Redmi Watch 2 - the official premiere of the new product will take place on the same day with the presentation of Redmi Note 11, on October 28. The caption on the picture promises an amazing (or, alternatively, extraordinary) device.
What will surprise the Redmi Watch 2 is still a question, but according to rumors, it could be the world's first smartwatch based on the Qualcomm Wear 5100 platform. And then there really will be a lot of interesting things in them. Xiaomi will probably reveal more details about the new product in the near future.
Also, Xiaomi has published another teaser for Redmi Note 11. The image appears to feature the ambassador of the new line of smartphones, and the focus is on the camera. By the way, according to the head of the brand Lu Weibing (Lu Weibing), Redmi Note 11 is so good that they may well be considered an offshoot of the Redmi K40 universe.