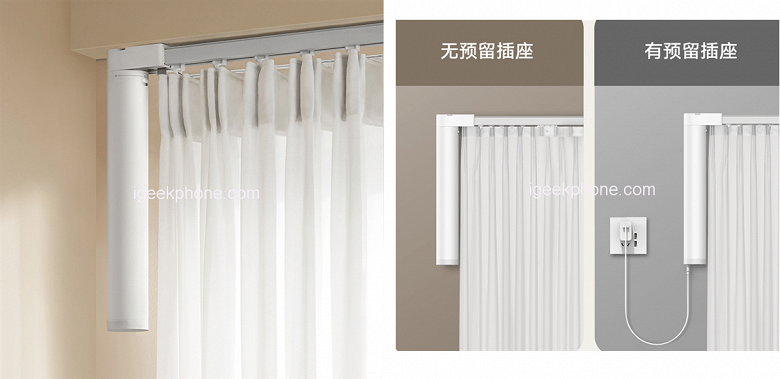 Xiaomi has unveiled a smart curtain drive that is offered in China for $ 139. A feature of this gadget is a built-in 6200 mAh battery, which is enough for six months in normal use. The 27-watt charger fully recharges the battery in less than three hours.
A smart curtain can be added to the smart home system and set a scenario for its use. For example, it can open itself in the morning and close in the evening. You can control the device through the Mijia app on your smartphone, and you can do it from anywhere in the world.
Another distinctive feature of the Xiaomi smart curtain is the low noise level, which is less than 30 dB. There is also a smooth start and stop if an obstacle is detected.