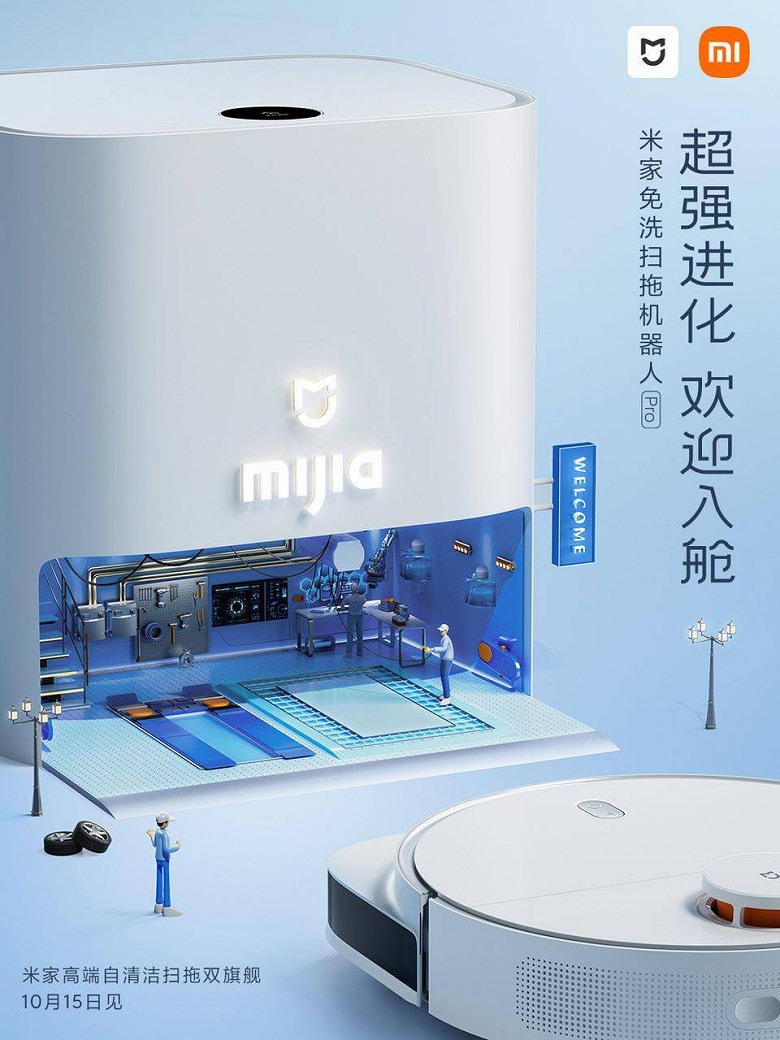 Xiaomi has introduced a new product from the Mijia ecosystem, which turned out to be the Xiaomi Mijia Robot Vacuum Mop Pro smart robot vacuum cleaner. According to the source, the newest robot vacuum cleaner is the first product of the company to offer dry cleaning of floors. This does not require water or any cleaning agents. Perhaps there are translation difficulties: the robot vacuum cleaner is self-cleaning, it comes with a large charging and cleaning station, which has two built-in water containers. That is, water is still involved in the cleaning and/or cleaning process. Additional details were not provided.
From the only image, the front of the vacuum cleaner has been redesigned to allow the unit to clean out the corners of the room. Xiaomi Mijia Robot Vacuum Mop Pro is equipped with a laser rangefinder that allows you to map the room, avoid collisions with obstacles and avoid overturning.
The robot vacuum cleaner is currently available on the Xiaomi Youpin platform for $ 390.