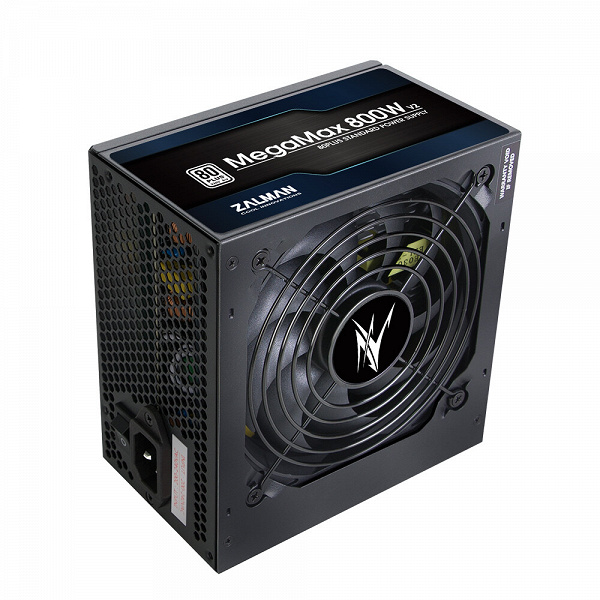 Zalman has added a new model to its recently introduced MegaMax V2 entry-level PSU series. Its power is 800 watts. The series now includes 500, 600, 700, and 800 W models.
Like the lower wattage models, the new PSU is 80 Plus certified and comes with solid black flat cables. It is built on a single + 12V rail with active PFC and DC conversion. The unit provides protection against overvoltage and under-voltage, overload, short circuit, and overheating.
The cooling of the PSU components is provided by a 120 mm fan with hydrodynamic bearings. Among the cables that the unit is equipped with, there are cables with two 8-pin EPS connectors and four 8-pin (6 + 2) PCIe connectors. The source does not give the price of the novelty.