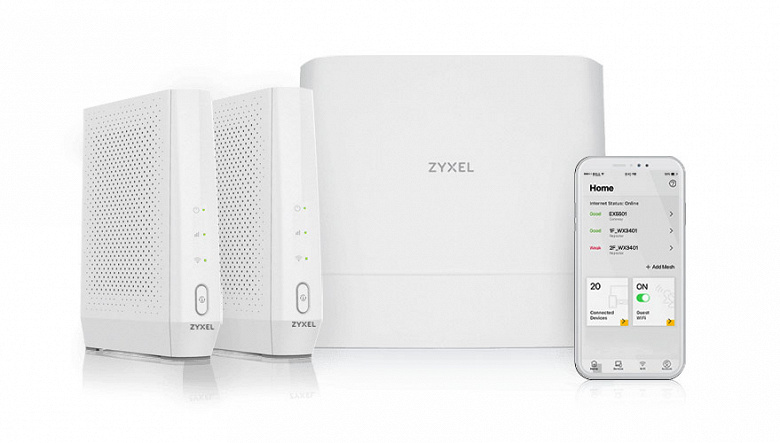 Zyxel Communications recently introduced the EX5501 high-end router. It supports WiFi 6 and mesh functions. According to the manufacturer, this device "helps service providers to better meet the needs of users for stable high-speed Internet access, regardless of the time of day and location." The EX5501 benefits from improved coverage and Zyxel MPro Mesh compatibility.
The equipment of the Zyxel EX5501 includes a 2.5GbE WAN port, a USB 3.0 port, a 2.5GbE LAN port, which is proposed to be used to connect NAS, four GbE ports,

and two connectors for telephone devices (VoIP). Supporting WiFi 6, the router provides speeds of up to 4.8 Gbps in the 5 GHz band and up to 1.1 Gbps in the 2.4 GHz band. With regard to supporting mesh network functions, the router can be used as part of an existing network or to organize a new one, which will require one or more WX3401-B0 coverage extenders. The manufacturer does not name the price of the novelty.