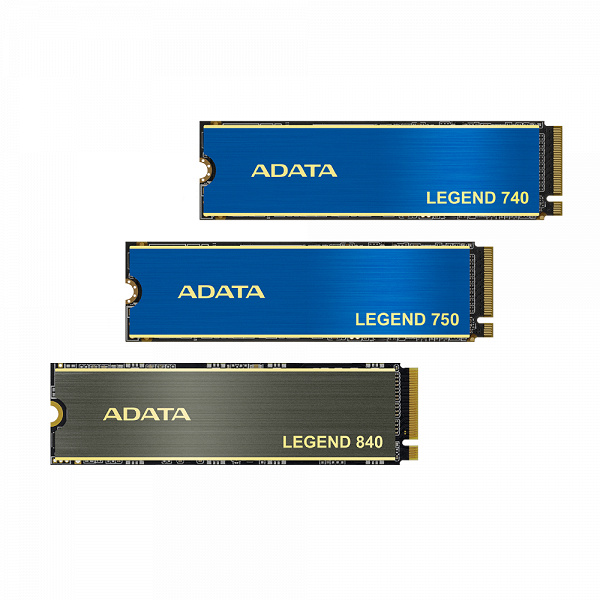 Adata Technology, which specializes in high-performance PC components, including solid-state drives, has unveiled a new line of these products. It is called the Adata Legend and includes the 740, 750, and 840 models.
The Legend 740 and 750 are PCIe Gen3 x4 and NVMe 1.3 compliant. The first demonstrates sequential read and write speeds of up to 2500 and 2000 MB / s, and the second - up to 3500 and 3000 MB / s, respectively. The Legend 840 PCIe Gen4 x4 supports NVMe 1.4. It provides read and writes speeds up to 5000 and 4500 MB / s, respectively. This model can be used in the PS5 console.
SLC Caching and Host Memory Buffer technologies are used to improve performance in the new drives. As a result, the performance on random read and write operations in 4K blocks reaches 180,000 and 200,000 IOPS in the case of the Legend 740, 480,000, and 260,000 IOPS in the case of the Legend 750, 440,000, and 400,000 IOPS in the case of the Legend 840, respectively.
The Legend series drives up to 1 TB.
In the description of the new SSDs, the manufacturer notes "laconic but elegant" heatsinks. They are said to help reduce temperatures by 15%, preventing performance and stability degradation from overheating.
The Adata Legend series comes with a five-year warranty.